The DIS team is currently working hard on the following major new features:
Not familiar yet with the DataMiner Integration Studio? You can learn all about it on the DIS expert hub.
Support for Visual Studio 2022
In November, Microsoft will release its brand-new Visual Studio 2022.
This update comes with quite some new challenges, like the wide variety of new recommendations and big changes regarding the way to write extensions. However, we're making sure that the DIS will be fully supporting these—and other—changes once Visual Studio 2022 is released.
You can learn all about the changes and new features that will come to Visual Studio 2022 on the Microsoft blog.
End of support for Visual Studio 2015
As a consequence of the above and since Visual Studio 2015 has already been out of mainstream support for a year, we decided to drop support for Visual Studio 2015.
This will allow us to benefit from later versions of packages and target a newer version of the .Net framework.
Note that DIS 2.34 will still be available for anyone still running on Visual Studio 2015. Only new features and bugfixes won't be included in that version anymore.
DIS Diagram
We will soon be able to release a first version of our new "DIS Diagram" feature.
It provides a graphical overview of a protocol flow. This will allow you to familiarize yourself with a new protocol, investigate flow issues and navigate through the logic in a quick and easy way.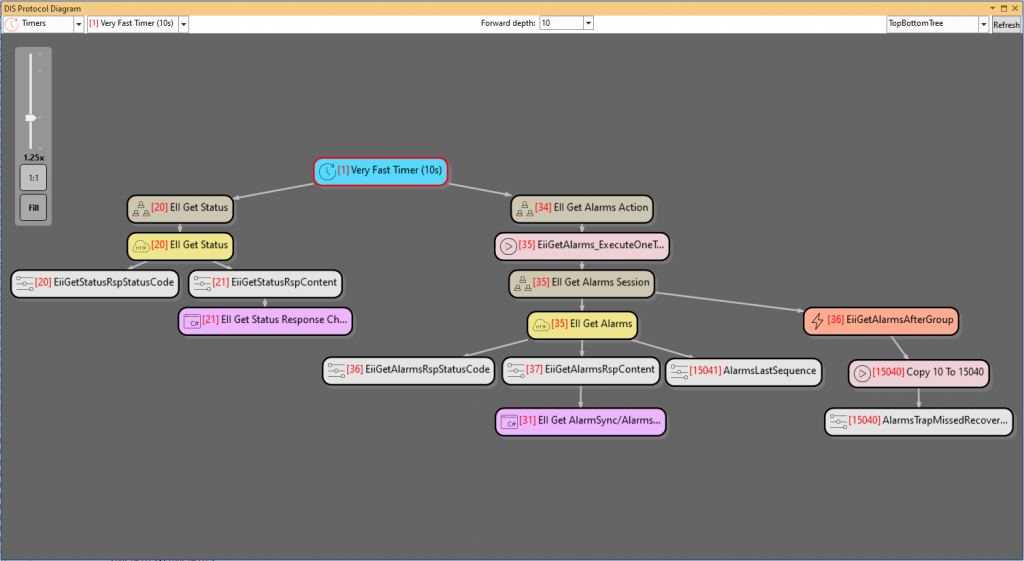 Hovering over a specific item in the graph will give more information about that item: