As a DataMiner DevOps Professional, you are constantly boosting your own value and, in doing so, earning DevOps Points. These points help you reach new membership levels in the program that allow you to unlock exclusive benefits. As of today, you can also earn DevOps Points by contributing to DataMiner docs. In this blog post, we shed light on the new tracking system.
docs.dataminer.services is being consulted by hundreds of DataMiner enthusiasts and experts on a daily basis. This means that every contribution, no matter how small, delivers direct value to the entire DataMiner community. That's why we think it's only fair that you get rewarded for that.
How does it work? Well, take a look!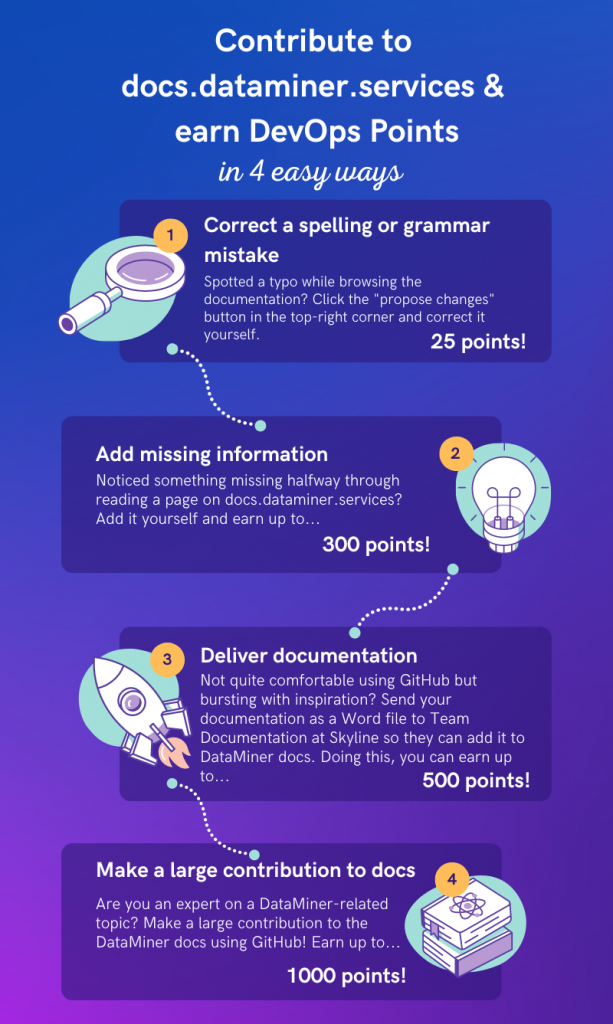 From correcting a small typo to improving a code block, all the way up to adding new pages to the DataMiner documentation—not only are you actively helping us optimize all DataMiner-related knowledge and improving a community-driven platform, you are also earning DevOps Points while doing so.
Feeling inspired to contribute, but unsure of how to get started? We have plenty of guides to help you on your way:
Visit our Contributing page on DataMiner docs for a full overview of all contribution methods.
Watch our video series on how to contribute to the DataMiner documentation: