Do you want to unlock the full potential of your DataMiner System? Have you ever wondered about the relationship between the numerous metrics you have integrated? Are you curious about how changes in one parameter can impact another one? If your answer to these questions is a wholehearted "yes", then this blog post is the place to be.
DataMiner 10.3 is here to provide you with insights based on learned relations between parameters. With plain parameter-on-parameter relations, integration into Cube trend charts, alarm grouping (*), and a GQI Data source for your dashboards and low-code apps, this new release is sure to enhance your data analysis experience.
The example below showcases how DataMiner provides those insights. This example reveals the relation between available and used memory on a server. While the insights may seem obvious, the fact that the relation learning was able to uncover them highlights the power and effectiveness of DataMiner.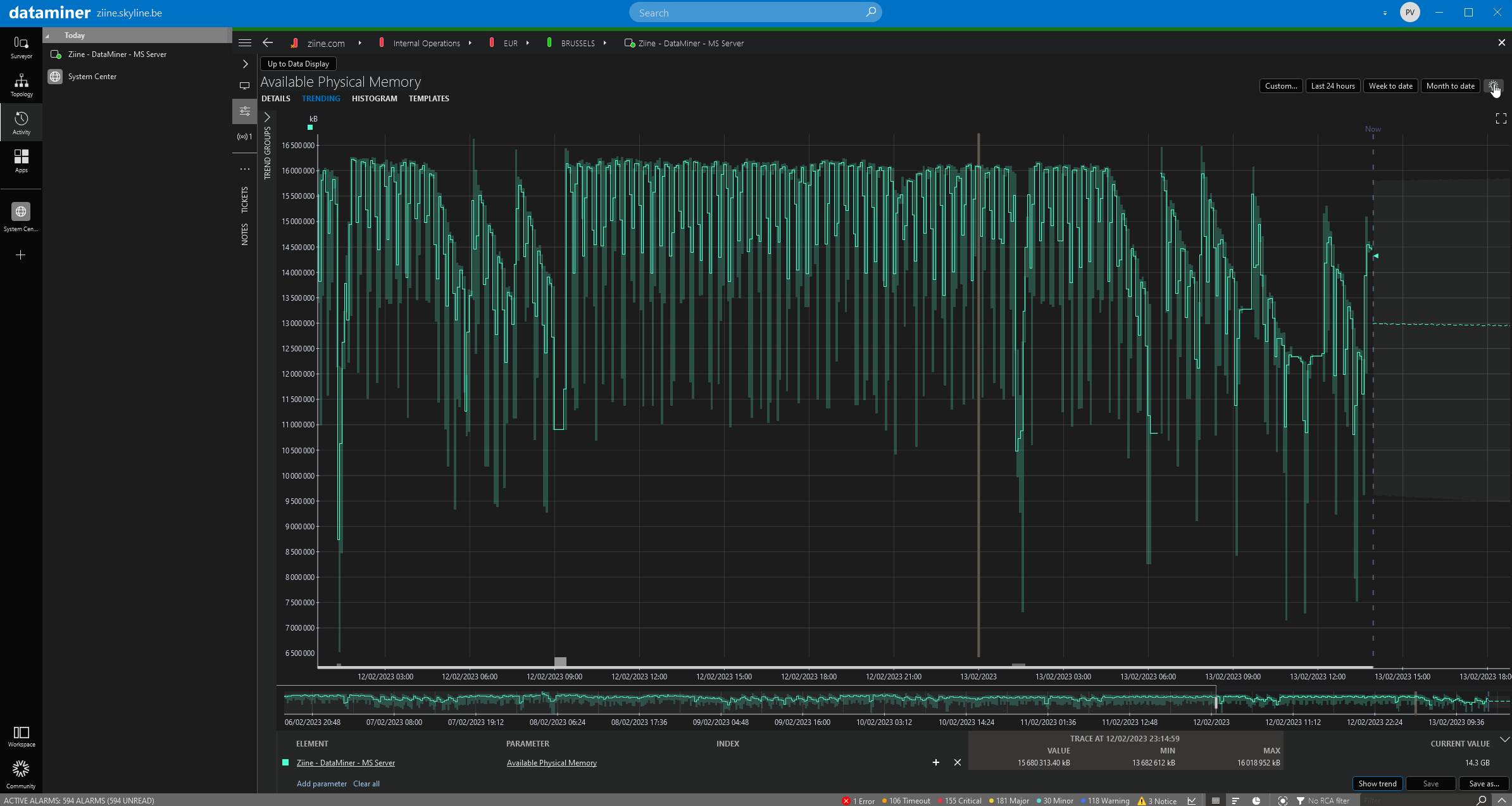 Are you already cloud-connected and running a DataMiner 10.2 version? You're in luck! With your upgrade to DataMiner 10.3, you can immediately take advantage of this powerful new feature (**). Learning has already begun in version 10.2 as soon as you became cloud-connected.

Excited to see the relationships that DataMiner has already uncovered while running 10.2? Reach out to the Skyline Data Insights team or meet up with us in person during DataMiner Empower 2023 to review the identified connections.
Hope to hear from you soon.
(*) The alarm grouping extension was made available from DataMiner 10.3.1 onwards and will have several iterations in upcoming feature releases (not yet in main release 10.3.0).
(**) Available from DataMiner 10.3, 'in preview'. This is an opt-in feature via the installation of the Modelhost DxM.