We hosted a technology partner webinar with Telestream about automating your entire on-premises & public cloud media ecosystem operation. During this webinar, Thomas and Ken shared how to automate your on-premises and public cloud media ecosystem, manage end-to-end service quality and orchestrate your service deployment and performance monitoring pipelines in one go.
If you want to know all about this topic, you can always replay this session at your convenience.
To watch this webinar, you need to be logged in. In the top-right corner of the screen, click LOG IN and authenticate yourself with your corporate email address.
Here's what you will learn:
How DataMiner and Telestream's monitoring solutions integrate to provide comprehensive monitoring from ingest to distribution 
How Telestream's new multi-cloud stream monitor service enables on-demand, cost-effective flexibility for validating and troubleshooting live and on-demand video streaming services
How DataMiner orchestration can be leveraged to automate OTT service deployment and Telestream content monitoring at the same time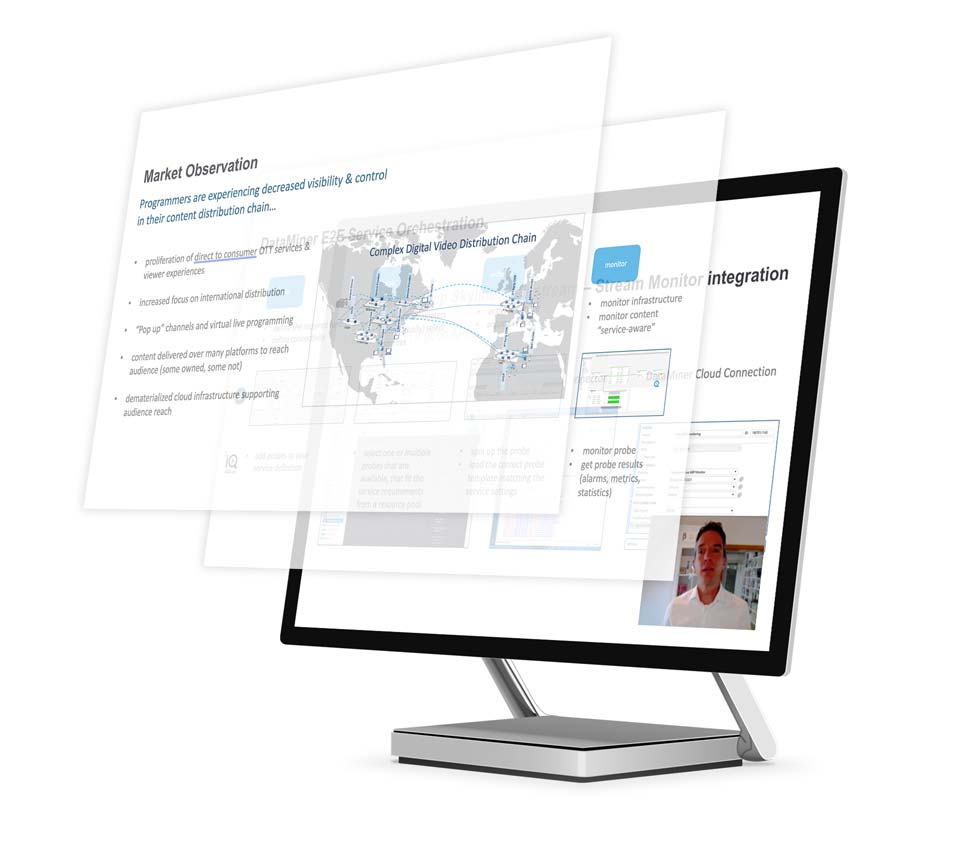 If you have any questions related to this webinar, feel free to reach out to Thomas or leave a comment here!