SuperSport is a South African-based group of television channels, and is now provided with professional full self-service and ad hoc automated satellite contribution services. The company was already an end user of Arqiva, whose services are delivered through Irdeto.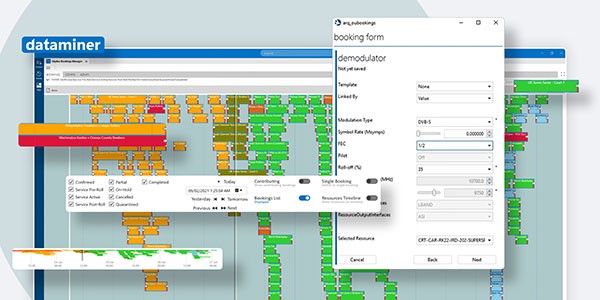 While those services were definitely qualitative, there was one time-consuming problem: the process was very labor intensive. SuperSport had to call Arqiva each time there was a service request to be deployed and set up. And each request then had to be manually executed by Arqiva. Not the most efficient way of working, as you can imagine.
That's why Arqiva reached out to us. We've been technology partners for a long time, and they knew our DataMiner platform could help them automate the entire process.
"As we're dedicated to providing our customers with the best possible service, we decided to make an investment in a future-proof solution and, as such, deliver a more efficient and flexible digital experience to them."

Keith Frost, Director of Engineering at Arqiva.
"Irdeto is really happy with this innovative solution that is provided by Arqiva and DataMiner. It enables our customer, SuperSport, to seamlessly switch sporting feeds and add content via the Irdeto contribution system to South Africa, for further distribution on the MultiChoice pay-TV platforms in Africa."

Melt Loubser, Senior Vice President at Irdeto Managed Services.
Arqiva's new solution is based on the game-changing DataMiner Service and Resource Management (SRM) suite, which enables far-reaching automation and powerful service orchestration. It lowers operational expenses and maximizes the utilization of system network resources. With the new and fully automated procedure in place, SuperSport can manage and control their own needs via the user-friendly Booking Manager interface, through which they can easily schedule the services they require.
Read more about this project in the full press release.