Today, every corporation is going through a digital transformation, reshaping itself in order to transition into an operation ready to flourish in the emerging data-driven future. But a digital transformation comes with plenty of very specific challenges. Choosing the right technology, creating and deploying the proper architecture for the technology stack, dealing with the security challenges and legislative requirements, setting up comprehensive change management programs to guide the organization through this existential change, and much more.
One very crucial key to success is also the methodology applied to execute and manage the typical projects for digital transformation. The nature of those projects demands an Agile approach. But making sure that an entire organization truly understands Agile and is also able to put it into practice, is not an easy journey.
With its powerful and fully diagnostic end-to-end DataMiner management and orchestration software platform, Skyline plays a central role in many successful digital transformation projects around the world as the global leading technology supplier for the ICT media and broadband industry. But being more than just a technology supplier, Skyline also brings a lot of other added value to the table for this type of projects, such as a very unique industry expertise.
Agile awareness training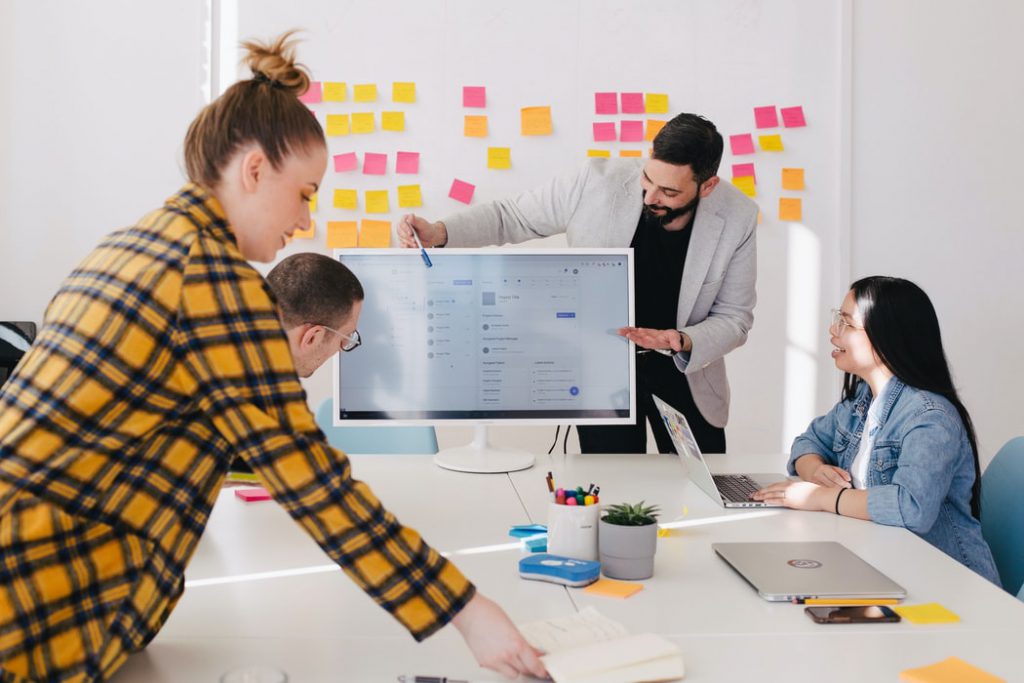 Today, we are glad to also offer our users the opportunity to participate free of charge in an online professional training on Agile awareness. This training, which consists of 4 half-day online sessions, is conducted by the widely acclaimed and seasoned Agile trainer Marc Vandyck, aka the Agile Whisperer. Hence, it is a unique opportunity for you to either get introduced to the world of Agile or further improve your Agile skills. A skill set that will serve you well for many projects in the coming years.
Apply now for your free seat. Note that the seats for this training are limited, and will be assigned on a first come first served basis.
This interactive training will give you a strong introduction to the Agile framework and the different methodologies used within that framework. You will discover the power of Agile in delivering maximum value through iterative steps. The philosophy behind Agile will be discussed and case studies, demonstrating the value of Agile, will be presented.
The training sessions will take place remotely on the following days:
10 June (14:00 – 18:00 CET, 8:00 – 12:00 EDT, 20:00 – 00:30 GMT+8);
16 June (13:00 – 17:00 CET, 7:00 – 11:00 EDT, 19:00 – 23:30 GMT+8);
17 June (14:00 – 18:00 CET, 8:00 – 12:00 EDT, 20:00 – 00:30 GMT+8);
18 June (13:00 – 17:00 CET, 7:00 – 11:00 EDT, 19:00 – 23:30 GMT+8);
Detailed agenda
Sprint 1: Learn the difference between Agile and Scrum
Scrum values;
3 pillars of Empiricism;
How to handle complexity in this Vuca world;
Classic project management vs. Agile framework;
From output-based approach to outcome-based approach;
Agile values and principles;
What is Scrum?
Sprint 2: How to start with Scrum?
Roles and responsibilities of:

Product Owner;
Developers;
Scrum Master;

Agile Requirements:

Product backlog;
Prioritizing value-based;
MVP (Minimal Viable Product);
User stories;
DoR (Definition of Ready);
DoD (Definition of Done);
Sprint 3: Realistic planning with estimation
Why and how to estimate?
The sprint;
Sprint planning;
Sprint goal;
Sprint backlog;
Sprint 4: Implementing Scrum
Daily scrum;
Backlog refinement;
Product Increment (= value/outcome)
Sprint review;
Sprint retrospective;
Roadmap to implementing our Agile approach with you;