Wireless Access Networks (3G/4G/5G, LTE, Wi-Fi, Microwave)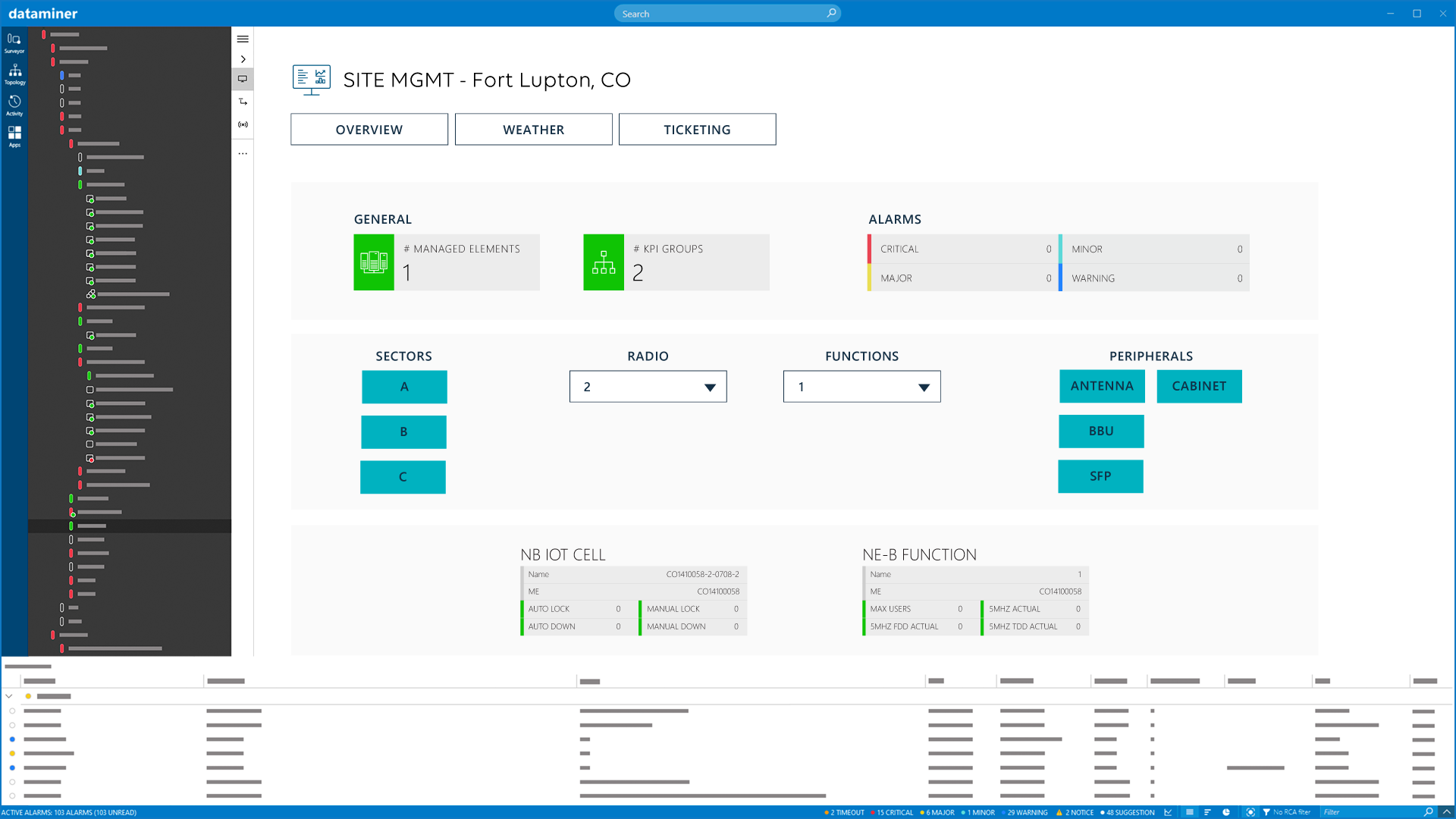 As a wireless operator, you are in the middle of planning and rolling out next-generation 5G technology. The demand for broadband capacity is peaking, and the variety of services continues to grow: consumer broadband, B2B data, media, IoT, voice, autonomous vehicles, etc. Each service puts its own constraints on capacity rates, latency, jitter, cost, resiliency, and other network performance metrics. The continuous flow of new demands on the network comes with a lot of challenges to deliver services quickly and reliably to consumers and business customers. Automation is pivotal to any digitally enabled organization. This often results in the need to update operational processes, away from the earlier siloed way of working. This is when digital transformation programs come into play: connecting teams, suppliers, customers and technology all together with a single set of processes that can easily be fine-tuned over time as business evolves. DataMiner Process Automation (PA) interacts with any OSS/BSS system, any network element, any business and any consumer CPE. That makes DataMiner unique, in a sense that not only operational processes can be automated but also all technology-related processes. On top of that, DataMiner keeps control over the entire broadband services delivery network, monitors all aspects of it (even end-user experience), and reports performance and service availability (SLA).
DataMiner provides extensive functionality, including customer experience, service and infrastructure management, workflow orchestration and process automation,managing your infrastructure and orchestrating and automating your services and workflows.
With coverage for all types of networks, cellular (small or macro), microwave, from service core to service endpoint and including converged interconnect network (CIN) and other transport components, DataMiner is your one system monitoring your entire operation, from a single pane of glass.
DataMiner is astate-of-the-art monitoring platform featuring AI-augmented operations, detecting problems before they arise, so that you can optimize your uptime.
DataMiner is vendor-agnostic: Integrate with any equipment from any vendor.
Any architecture (centralized, distributed or converged) can be integrated in your setup with DataMiner, as well as any standards version:
Mobile: e.g. 3G, LTE, 4G, 5G
Wi-Fi: 802.11x
WiMax, WiGRID: 802.16x
Microwave: L, S, C, X, Ku, K, Ka
...
DataMiner supports physical function implementations, as well as virtualized implementations. DataMiner will deploy, orchestrate and monitor virtualized functions. It orchestrates the entire ICT stack and enables you to scale out to the cloud, optimizing cost and flexibility.
Use KPIs tailored to the different access technologies and fully in line with industry organizations.
Benefit from the powerful Node Quality Index (NQI), which can be tuned as required based on experience and evolving requirements.
DataMiner supports all network topologies, with aggregation on both logical and physical levels, catering for all components regardless of whether they are managed or unmanaged.
DataMiner also supports any service topology, for visualization of e.g. utilization and quality of service per service group, thereby supporting a broad spectrum of use cases:

Customer care and support

Capacity management and network rebalancing

Fault management and ticketing

With the possibility to include peripheral components (e.g. outside plant power supplies and test and measurement equipment), and full-fledged facility management built in, DataMiner minimizes the need for physical interventions and makes colocation in your sites easier to manage.
DataMiner allows you to start small and grow later. When you start with a limited scope and extend from there, you can gradually get to know DataMiner and incorporate more of the benefits DataMiner has to offer by expanding step by step.
DataMiner is a fully featured OSS/BSS system, with service- and SLA-level monitoring, and northbound integrations with existing ticketing systems.
Safeguard the security of your operations by using DataMiner to help SecOps teams automate security workflows and detect unexpected flows in your networks.
Associated Markets:
Service Providers
Service Providers - Broadband
Service Providers - Broadband - Telco