Service Providers - Satellite
Teleport operators
Modern teleports are complex data centers, using hybrid on-premises and public cloud infrastructures (IaaS), platforms (PaaS) and services (SaaS). Never have operators had such a high degree of flexibility to create new services and scale the business tightly to the varying demand over time. DataMiner is the automation engine behind repetitive network implementation workloads, service life cycle management (LSO) and monitoring processes.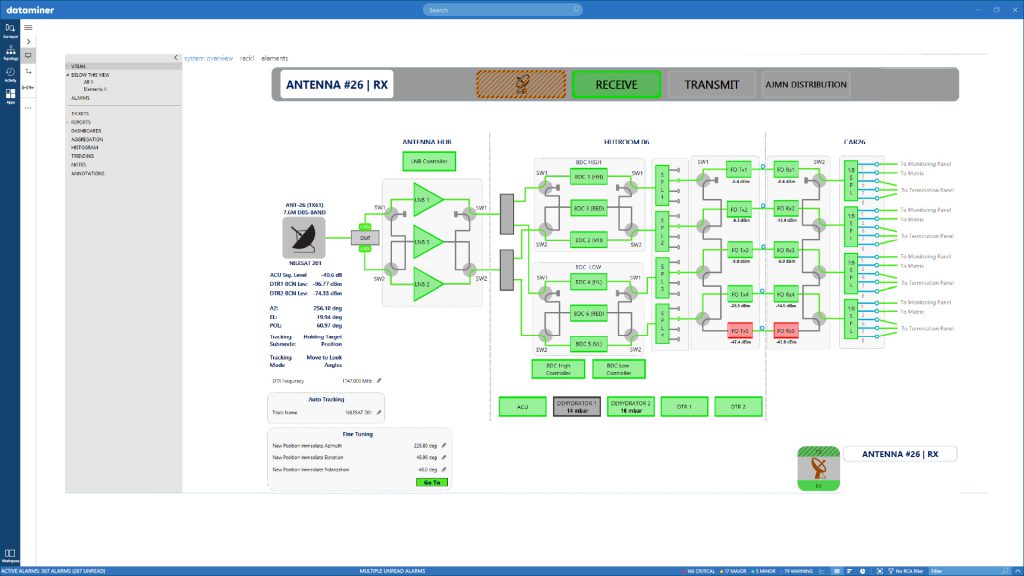 Far-reaching automation of service implementation workloads
Take your business to the next level with far-reaching automation of network implementation and service life cycle management workloads across virtualized functions (NFV) and multi-cloud deployments.
Freedom to deploy any technology from any vendor
With DataMiner, you have the freedom to deploy any technology from any vendor, anytime and anywhere, on premises or in the cloud. Intelligent redundancy (geo redundancy, RF chain redundancy, steerable antenna backup, fiber to satellite redundancy, etc.) algorithms can be designed and automated easily on DataMiner.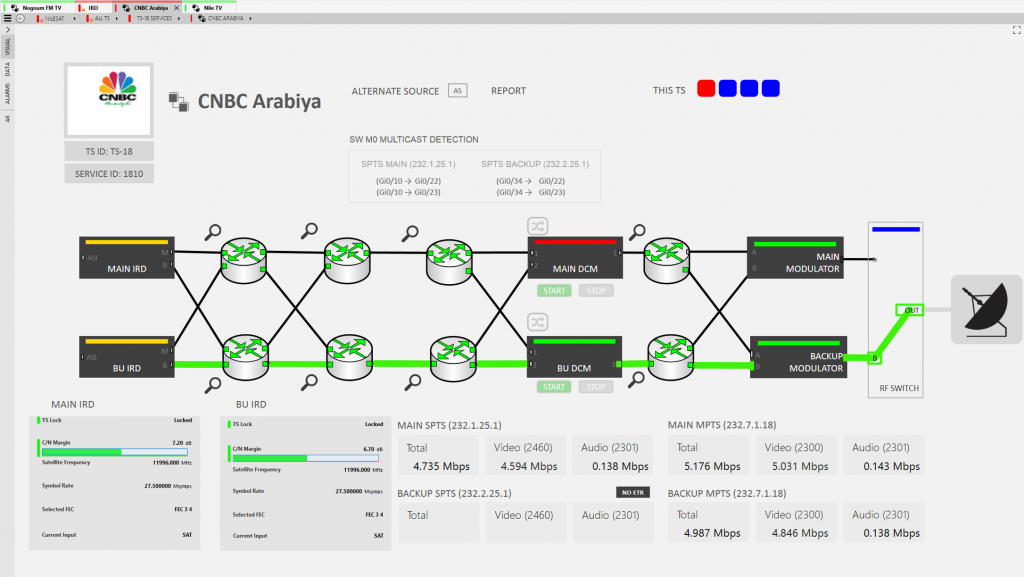 Get any meaningful info
The DataMiner platforms comes with a vast range of Artificial Intelligence (AI) algorithms to provide deepest insights into metrics and counters, forecast behavior and proactively raise alarms before services get impacted, report abnormal configurations and behavior in the system, group alarms automatically into incidents, automatically pinpoint root causes of incidents, and much more.