Service Providers - Satellite
Satellite operators
The satellite industry is going through tremendous transitions that open the door to many new opportunities. HTS, LEO and MEO constellations, Software-Defined Networking (SDN) across hybrid satellite and fiber segments, network function virtualization (NFV) and multi-cloud functions lead the way to many new business models for satellite operators. DataMiner endorses all those new technologies and converges everything into a single and easy-to-operate multi-service network.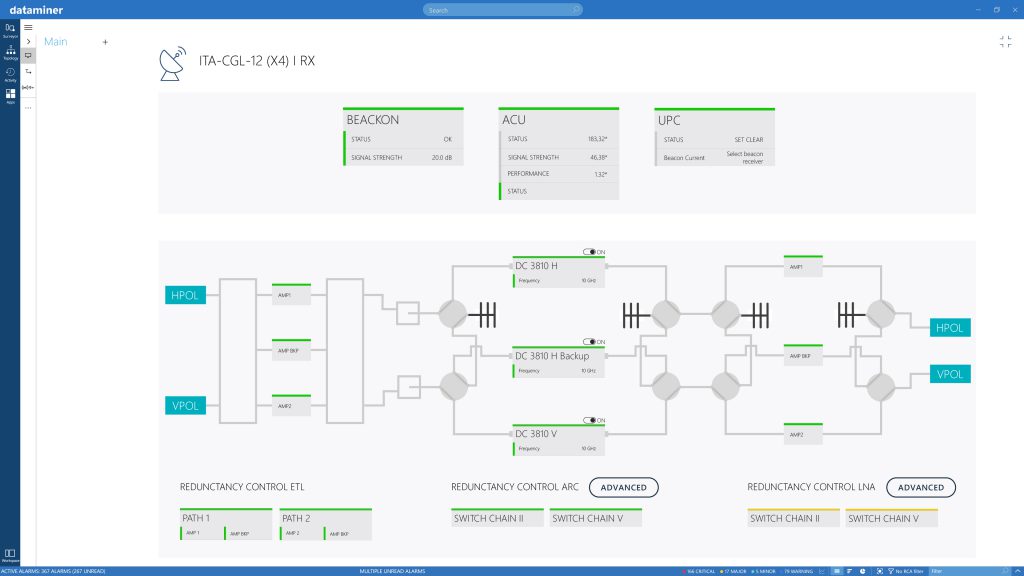 Share satellite capacity and ground infrastructure
Share satellite capacity and ground infrastructure between multiple services: broadband, voice, data trunking, file exchanges, broadcast live events, media broadcast, OTT services and much more. Of course, DataMiner supports Virtual Network Operations (VNO).
Single pane of glass for E2E network monitoring and orchestration
Single pane of glass for end-to-end network monitoring and orchestration across fiber, satellite ground segment and multi-cloud functions. DataMiner intelligent monitoring also includes ingest & alignment with satellite beam data and LEO ground station connection planning.
Automation across all functional areas of the operation
DataMiner Process Automation takes care of all your technical, operational and business processes such as network implementation and maintenance, capacity planning, ticketing, incident management, job management, service life cycle orchestration (LSO) and much more.