Service Providers - Satellite
Media
Video is the driver behind changing consumption patterns across the market. The opportunities for service providers are numerous: news gathering, file exchange networks, high bandwidth contribution links, primary distribution, DTH and, most recently, OTT. DataMiner is the glue that makes it all possible: a single pane of glass and single orchestration engine across the entire satellite network for media.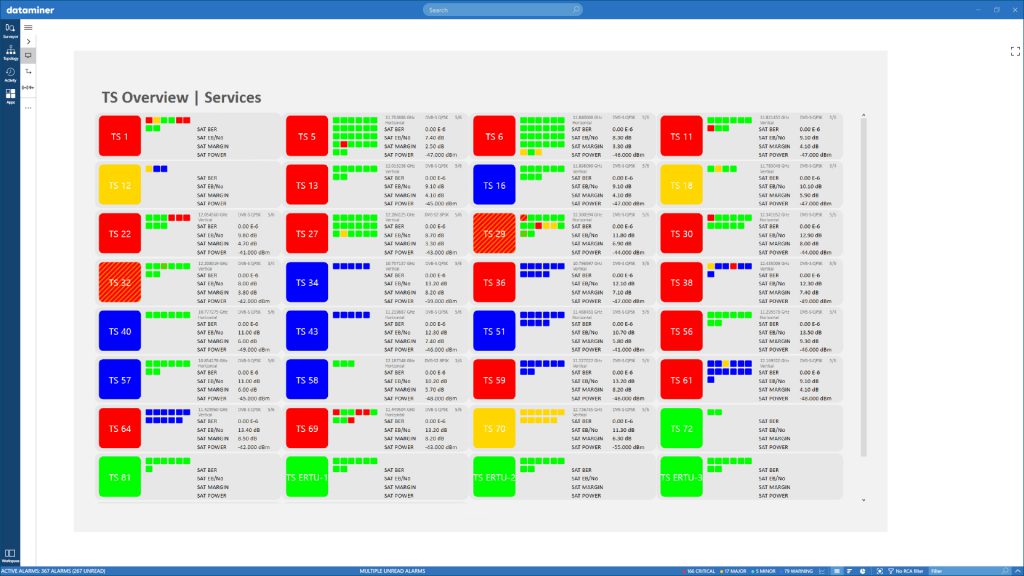 Media-enabled network from content capture to delivery
DataMiner helps you to create a true media-enabled network from content capture to delivery, making optimal use of satellite capacity, as well as fiber and wireless links.
Cloud functions
Enrich your portfolio quickly with cloud functions such as cloud playout, graphics insertion, dynamic ad insertion, OTT delivery over satellite, etc.
Lowest cost fiber and satellite bandwidth
Benefit in real time from lowest cost fiber & satellite bandwidth, and the cloud provider of choice tailored to your needs, at the time you need and in the geographical region you need.