Service Providers - Cloud
Broadband
The consumer demand for bandwidth keeps on growing, but that doesn't necessarily mean that their willingness to pay is too. Bringing gigaspeed broadband to the market in a cost-effective manner, and to quickly pertain your competitive position, calls for cloud technology. DataMiner manages full-stack cloud platforms and broadband microservices such as virtualized broadband service cores (vCMTS), video and narrowcast service cores, R-PHY and R-MACPHY nodes and shelves with or without virtualization, etc.
Rather than creating a separate operational environment, service providers prefer to integrate the new IoT technology workloads into the existing teams, processes and operations. DataMiner is the platform that easily facilitates just that.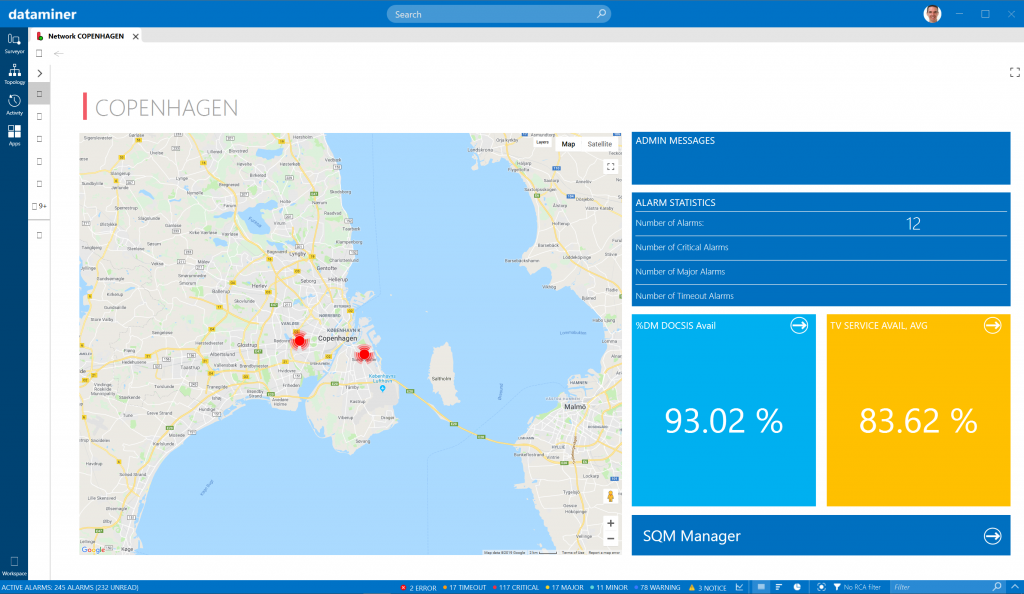 DataMiner Process Automation
Rely on DataMiner Process Automation (PA) for the automation and monitoring of full-stack cloud workloads running on premises, in the cloud or hybrid: network implementation, network maintenance, capacity planning, inventory planning, CMTS and RPD provisioning, incident management, and much more.
Full-stack management of multi-cloud deployments
The DataMiner platform manages your full-stack infrastructure
compute, storage and IP network (including Converged Interconnect Network (CIN))
Public cloud and on-premises VNI (virtual machines, container platforms such as K8S, etc.)
virtualized broadband, narrowcast, and media cores for linear and on-demand TV
DataMiner Experience and Performance Manager
The end-to-end DataMiner Experience and Performance Manager (EPM) manages and correlates vast amount of end-user QoE and QoS data from home gateways, set-top boxes and mobile players, and uses that to enhance network and services uptime and configuration.