Thematic TV stations
Connecting with your audiences is important but bringing the best possible experience seamless to their homes on the first screen, PC, tablet or smartphone is what makes you special.
Today's technology options for producing and playout of TV channels are numerous, opening up a big potential to create premium experiences with minimal investments, often leveraging cloud infrastructure. However, making all media hardware and software work together smoothly, and automating repeat workflows, requires a system like DataMiner that really touches on any subsystem. DataMiner integrates with all technologies running on premises and in the cloud, and fully automates the scheduling and production of sessions end to end: capturing content, production, playout and distribution across any network including OTT and ATSC 3.x.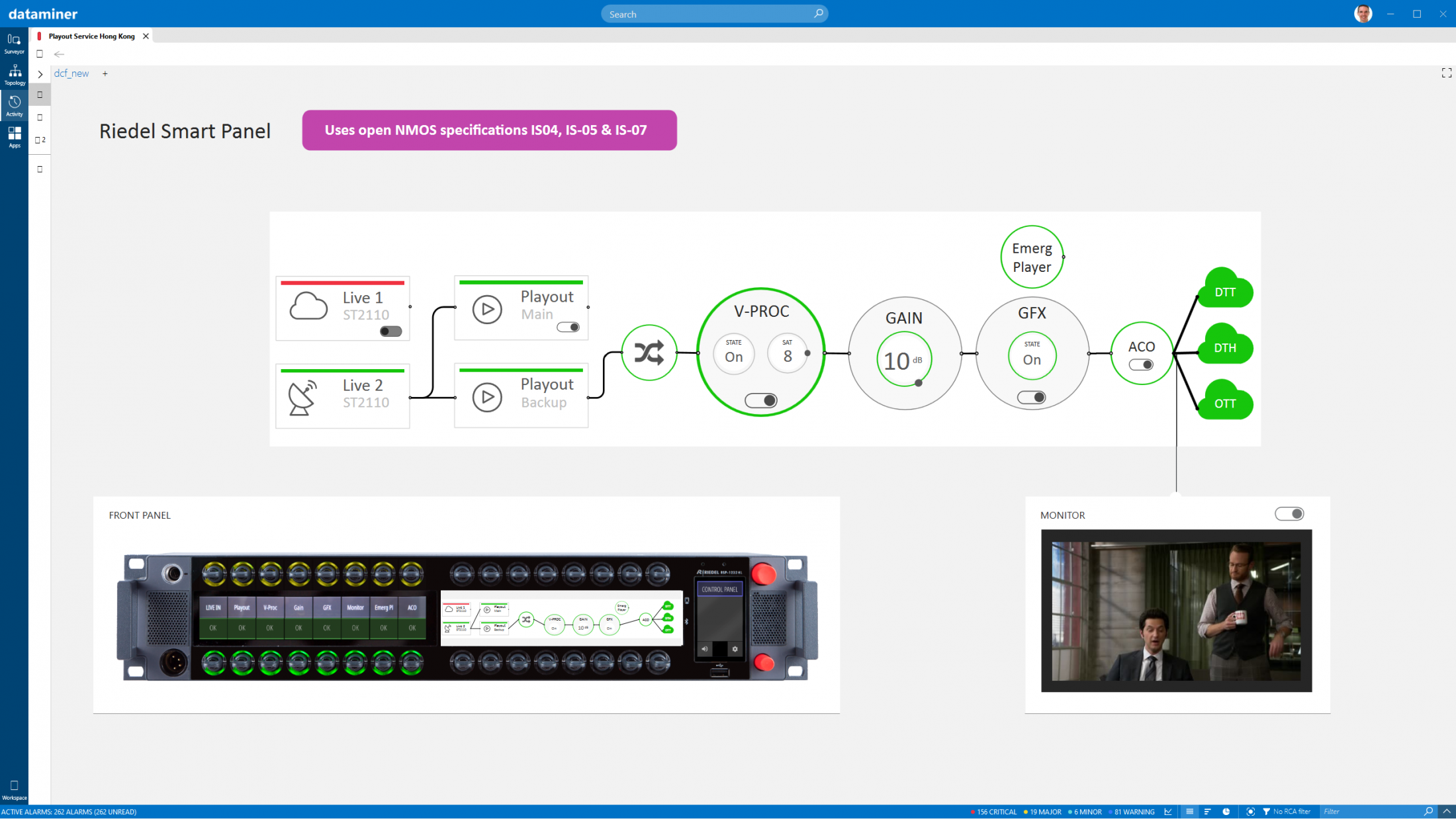 Workflow automation
DataMiner takes care of workflow automation for single-shot or repeat sessions, including single-click media service activation.
Deliver your content across any network
Deliver your recorded content, life radio and TV transmissions across any network to your MVPD partners and your DAB/OTT/ATSC consumers, right where it needs to be.
Temporary capacity in the cloud
Benefit from using temporary capacity in the cloud to run your production, playout and distribution workloads only when you need them.