Disaster Recovery and Emergency Communications
Time is always of the essence. Networks and communication systems get overloaded. This is a challenge for any engineer and operator setting up comms in the event of disasters or other emergency situations. Change is a constant, the needs are unpredictable, and the toolbox is large: cellular comms, (Wi-Fi) hotspots with backhaul over VSAT and SCPC links, cellular, microwave, POP interconnect lines, fly-aways, etc. Without doubt, a single pane of glass is essential to configure, control, monitor and automate workflows as appropriate across all components in the setup. DataMiner is an end-to-end operational platform that integrates with any technology from any vendor. It is ideally suited to operate in complex and dynamic environments.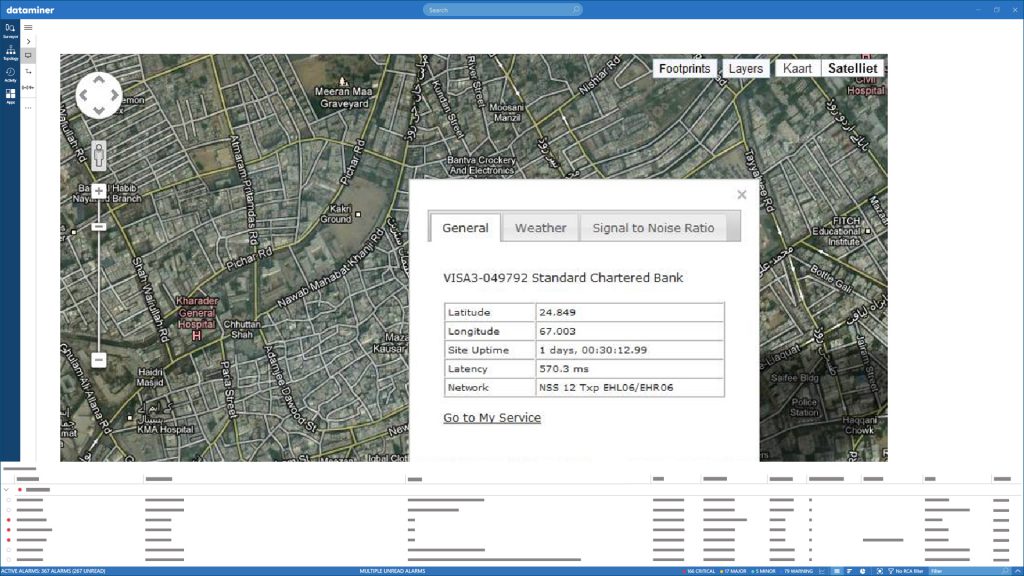 Over 6000 integrations
DataMiner is integrated with 6000+ products for IT, media and broadband communications.
DevOps enabled Platform
While operational, using point and click, and without interruption, DataMiner can connect to additional products, configure alarming and performance trending (templated configuration), create visual overviews and dashboards, even create and run new automation scripts!
IDP scans the network
DataMiner Infrastructure Discovery and Provisioning (IDP) automatically scans the telecommunications network for network elements, and instantly makes those available for control and monitoring from the DataMiner Cube visual interface on PC, or Cube Mobile on tablet and smartphone. Additionally, DataMiner IDP can push or restore pre-canned configurations and software images to network elements.