Over the past couple of weeks, many new articles have been added to our knowledge base in the Resources section. The most important changes are the new "Known Issues" section and the changed "Release Notes" section.
In the Known Issues section, you will find information about any issues or limitations that have been encountered with the DataMiner software, for example because of specific settings in Windows. And what's very important: the articles will also tell you how to solve these issues or get around these limitations.
In the Release Notes section, we have improved the layout of the release note articles and added the possibility to create direct links to any release note ID. If you right-click a release note ID, a context menu will now be displayed where you can select Copy link address to get such a link. This way you can now refer directly to a specific release note, for example when answering a question about a DataMiner feature.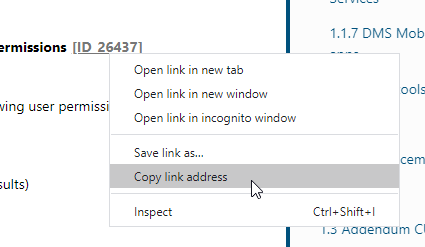 Of course, these are not the only recent changes, but too many small additions and improvements have happened to enumerate them all here. If you're curious, now is a good time to explore what is available. And if there are specific things you'd like us to add, don't hesitate to get in touch!