Studios and production
Content creation is essential to the entire M&E value chain. In today's environments, new content and advertisements need to be created and delivered in a faster way and at a higher quality level than ever before. Efficiency is key, driving the need for remote work and cloud collaborative working environments. Manual production workflows and operations as a whole, are quickly being replaced by automated remote production, scheduled studio events with zero-touch orchestration, MCR automation, teams using virtual desks, and much more. DataMiner is the core engine running all process automation and intelligent decision making.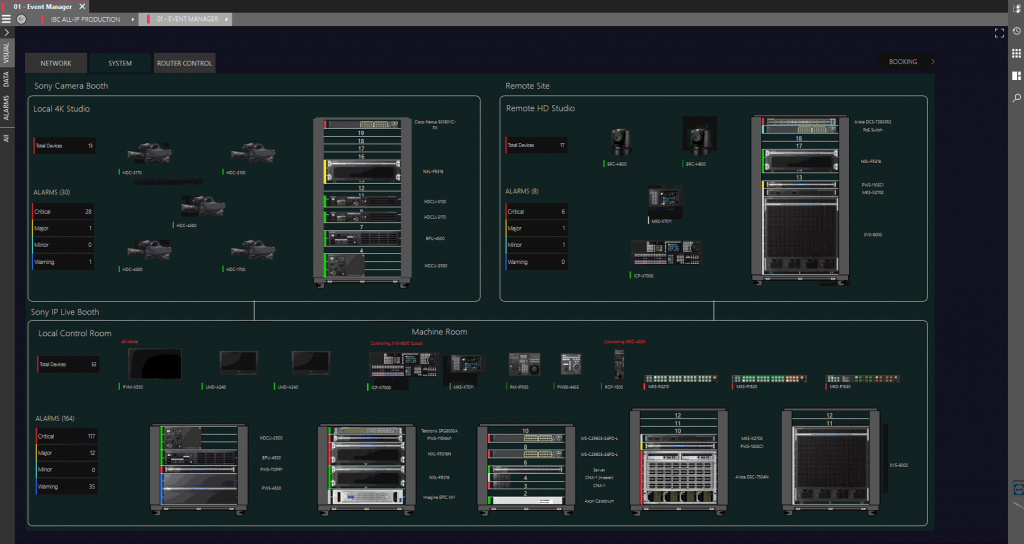 New use cases
DataMiner enables new use cases that make your operations faster and leaner than ever before.
SMPTE ST-2110 and Network Virtualization (NFV)
Leverage your investments in all-IP SMPTE ST-2110 and network virtualization (NFV) to the full extent, including full SDN control, while preserving your SDI infrastructures.
Process Automation
Gain tremendous benefits from true end-to-end DataMiner Process Automation across all venues, affiliates, studios, MCR and content delivery networks that brings indispensable consistency, resource management and reliability into your operations.