Inside Track
If you are registered on our privileged DataMiner Inside Track program, you have access to our series of exclusive preview webinars.
Get on the

Inside Track
Building a strong network, fusing technology and people, that's what counts in a hyperconnected world. All-IP, virtualization and cloudification brings you flexibility, but tying all that together in an agile operational platform is the ultimate end goal. But equally, it's also about people with unique knowledge and expertise who collaborate and exchange views continuously. That's why we developed the Inside Track: to make that network even stronger, and generate more value for you and your business. Getting on the inside track will bring you exclusive insights and previews of what is coming, putting you ahead of the game. It will also inspire you with valuable use cases and reference projects, and much more.

this is on your exclusive track:
A one-on-one get together to catch up on the latest innovations and plans for the future.

The gate to your entire DataMiner cloud ecosystem, providing a wealth of added-value services.

An exclusive summary of what's trending at Skyline and on our DataMiner Product Roadmap.

A one-on-one get together to catch up on the latest innovations and plans for the future.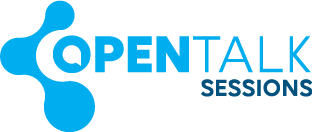 Our Open Talk Sessions make it very personal. We'd like to share our vision and roadmap with you, and we'd like to know exactly where you are with your plans.
We start with an Open Talk session to get you up to speed on the Inside Track. Later sessions will provide the opportunity for you to dig deeper into the things that interest you the most.
Let's bring your and our people together, let's exchange thoughts, ideas, ambitions and aspirations. Let's learn from one another and start this valuable journey.
---
SNEAK PREVIEW DEMO
DataMiner Cloud Platform
Find out all about our upcoming new DataMiner Cloud Platform in this sneak preview demo presentation, including Project Collaboration, the DataMiner Catalog, the Dojo Community and a preview of our Live Sharing service.
The DataMiner Cloud Platform will be a seamless extension of your DataMiner System, providing a wealth of added-value services for your operation.
---
UPDATE
What's up at Skyline

Catch up on what's going on at Skyline and find out everything about the most important hot topics related to DataMiner.
This will be a unique chance for you to get the scoop on the latest and greatest innovations on the DataMiner roadmap.